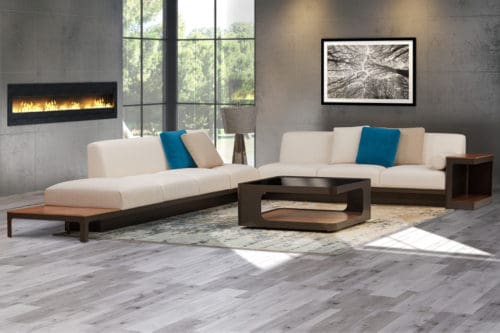 If you are looking for a Chicago furniture store, then Unique Furniture is exactly what you are looking for!
Unique Furniture is a leading retailer of quality furniture and accessories. We exhibit wide range of exquisite quality, elegant style furniture for home, office and everything in between.
We have the best unique modern furniture in town
We are known for giving our customers the ability to customize their modern furniture to their desire, giving them the satisfaction of taking home their unique modern furniture! We offer a great variety of modern and elegant furniture, with the ability to choose color, size, texture and many other characteristics in order to give you the pleasure of customizing your own furniture.
Our collection of furniture is rare to be found in the vicinity of Chicago and nearby suburbs. Our exclusive collection is designed with contemporary style, modern appeal and mesmerizing appearance. We offer custom designed furniture to reflect your personality. Decorate your home or office with our innovative high-end furnishings and accessories to spark your imagination.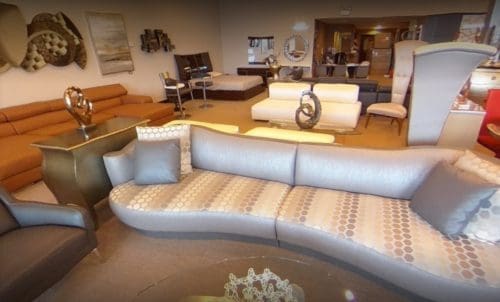 Visit the best Chicago furniture store

When you visit our store you will find items for your entire home. Come and see our spectacular bedroom selection, with many different collections that include Queen, king beds, nightstands, dressers, mirrors, chests, and wardrobes. We also have a stunning dining room collection that includes Tables, Side Chairs, Arm Chairs, Buffets, Mirrors and Cabinets. Unique Furniture is the best Chicago furniture store!
Come and see our wonderful living room items, sofas, chairs and swivel chairs. We have an unbelievable variety of lighting items, from hanging crystal lamps to sculpture lamps. We also offer awesome entertainment options with customizable media centers to fit your TV, sound systems and video game systems as well as our sensational bar items, a great variety of stools of different colors and shapes and many different bars.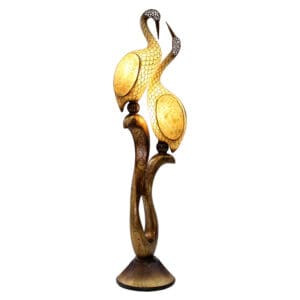 Sculptures and Wall Decor
We also have a great variety of wall art; awe-inspiring sculpture and glass wall décor. Don't forget to check out our beautiful variety of rugs of different sizes, shapes and colors. If you need to decorate we have just what you need, choose from many different sculptures, clocks and vases.
Let us also supply your need for your office. Give your office a unique look with our amazing office unique modern furniture, Desk of different sizes and shapes, Return Desks, File Cabinets, File Cabinet Hutches, Rolling Cabinets and Bookcases and our modern conference tables.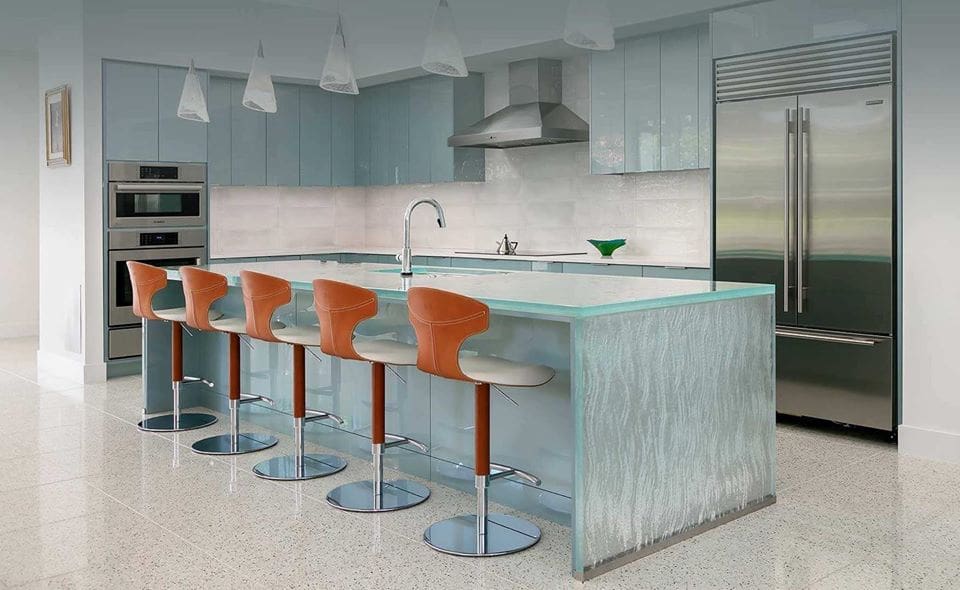 Modern ThinkGlass
Thermoformed glass table tops
We also, offer thermoformed glass. A very trendy and modern items that would make your room look amazing.

First, ThinkGlass
Thermoformed glass table tops offer many advantages. Secondly, simply gorgeous,
easy to clean and maintain, scratch and heat resistant and extremely durable.
Also, each ThinkGlass
Thermoformed glass table tops begins with a handmade process. Therefore, every
finished product maintains its uniqueness. In addition, you can forever
appreciate how no other kitchen, dinning room or home office will look quite
like yours. Also add custom artistic colors to really make it a one of a kind
piece!
Furthermore, a 42″ x 84″
ThinkGlass Thermoformed glass table tops can weight up to 500lbs. Thus, you
will need a strong structural base made of metal or wood. Importantly, contact
us and we will be happy to provide you with the specifications. As well as to
help you create a stunning glass tabletop that will be the focal point of any
room!
Please come and visit our showroom.