Twilight Glow Wall Art

"Twilight Glow" by the esteemed artist Beverly Fuller emerges as a true masterpiece, radiating brilliance and elegance. Within the realm of opulent and contemporary interior décor, Unique Furniture stands as the unparalleled beacon of sophistication in Chicago.
Measuring an impressive 50 x 66 inches, "Twilight Glow" is a commanding presence that instantly transforms any space into a gallery of unrivaled extravagance.
This hand-painted creation is more than art; it is a symphony of artistic expression that harmoniously marries opulence and modern refinement. The allure of "Twilight Glow" transcends the ordinary; it is a visual journey that traverses the boundaries of conventional artistry.
The canvas bursts to life with a dynamic interplay of colors, primarily showcasing resplendent shades of blue and serene grey. Each brushstroke is a testament to Beverly Fuller's mastery, celebrated for her ability to infuse profound emotion and depth into her works.
"Twilight Glow" is not a static piece; it is a living entity that captivates the viewer, inviting them to explore its depths and nuances. Whether you seek inspiration, introspection, or simply a captivating visual experience, this artwork delivers on every front.
Beverly Fuller's expert command over texture and form shines brilliantly in "Twilight Glow." The intricate details and layered tones create a multi-dimensional masterpiece, evoking tactile curiosity. Every gaze reveals a new layer of complexity, making this artwork a perpetual source of fascination.
To enhance the allure of "Twilight Glow," we've chosen a silver leaf gallery float frame. This selection not only elevates the grandeur of the artwork but also introduces an element of sophistication. The silver accents gracefully envelop the composition, forming a seamless fusion of art and frame.
"Twilight Glow" defies categorization, making it a versatile addition to various interior styles, from contemporary chic to timeless elegance. Whether it graces your living room, office, or cherished personal sanctuary, it infuses an element of intrigue and beauty that embodies the essence of luxury living.
Unique Furniture extends an invitation to experience the enchantment of "Twilight Glow" firsthand. Visit our Chicago showroom and immerse yourself in a world where artistry and luxury intertwine.
These creations are more than paintings; they are conduits of perpetual wonder, reflections of your unique style, and embodiments of the transformative power of art.
Make "Twilight Glow" an integral part of your life, where each viewing unveils its mesmerizing beauty anew.
At Unique Furniture, we believe that art should be more than decoration; it should be a source of inspiration, a catalyst for contemplation, and a testament to the enduring allure of artistic brilliance.
Come and discover the extraordinary, only at Unique Furniture, where luxury and artistic magnificence converge to elevate your living spaces to new heights of grandeur.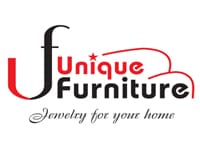 Visit our webpage to check out the Twilight Glow and many other unique furniture.
And visit our website: https://uniquefurniture.us
Give us a like on Facebook
Check out our Pinterest page
Take a look at our YouTube page
Give us a review on Google
6222 North Lincoln Avenue Chicago, IL 60659
(773) 267-7000
#modernfurniture #furniture #furniturestoreinchicago #homedecor #homedesign #sofa #uniquefurniture #wallart #sculpture #bedroom #diningroom #livingroom #moderndesign #yourhome #modernhome #interiordesign #interior #interiorideas #chairs #luxuriousfurniture #contemporaryfurniture #elegantfurniture #eleganthome #luxurioushome #contemporaryhome #italianfurniture #importedfurniture #homeaccessories #homebar #officeset #homerugs #luxuryinterior #furnituredesign #luxuryhome #elegantdesign #interiorism #dreamhome #dreaminterior #dreamfurniture #myhome #homedetails #fineinterior #instafurniture #sectionals #comforthome #comfortdecor #comfortdesign #comfortinterior #homesweethome #homestyle #interiorstyle #stylishhome #stylishinterior #homestyling