Granite Path 1 Wall Art

Welcome to the epitome of artistry and sophistication, exclusively at Unique Furniture, the premier furniture store in Chicago. Within our curated collection of luxurious and modern wall art, "Granite Path 1".
Created by the exceptionally talented artist Danielle Davis stands as a testament to creativity and refined aesthetics. "Granite Path 1" is not merely a piece of art; it's a captivating narrative etched on a canvas that measures 60 x 40 inches.
This commanding size ensures it becomes the focal point of any space, radiating an aura of elegance and contemporary flair. The artwork unfolds like a journey along a granite path, with each brushstroke meticulously applied by Danielle Davis.
The color palette of "Granite Path 1" is a harmonious blend of earthy tones and subtle contrasts. Shades of grey, taupe, and sepia intertwine, creating a sense of depth and intrigue.
The artwork invites viewers to embark on their own visual expedition, allowing for a unique and personal connection with the piece. Danielle Davis's artistic prowess shines in "Granite Path 1."
Her meticulous attention to detail and masterful use of texture make this artwork a true masterpiece. Each stroke is deliberate, conveying both emotion and narrative. Whether you seek inspiration, contemplation, or simply a stunning visual, this artwork offers it all.
To enhance the allure of "Granite Path 1," we've chosen a gold leaf gallery float frame. This frame serves not just as an accompaniment but as an embodiment of opulence.
The golden accents add a touch of grandeur, framing the artwork with elegance and sophistication, without detracting from its intrinsic beauty.
"Granite Path 1" transcends conventional art, making it a versatile addition to diverse interiors, from classic to contemporary. Whether it graces the walls of your living room, office, or any cherished space, it becomes a source of constant fascination and introspection.
Unique Furniture cordially invites you to experience the enchantment of "Granite Path 1" in person. Visit our Chicago showroom and immerse yourself in the world of luxury and artistic excellence.
This masterpiece isn't just a painting; it's a conversation starter, a reflection of your unique taste, and a testament to the transformative power of art.
Make "Granite Path 1" a part of your life, where each viewing unveils its captivating beauty anew. At Unique Furniture, we believe that art should not merely adorn your walls; it should evoke emotions, stimulate thought, and elevate your surroundings.
Come, discover the extraordinary, only at Unique Furniture, where luxury and artistic brilliance converge.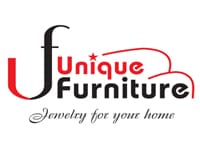 Visit our webpage to check out the Granite Path 1 and many other unique furniture.
And visit our website: https://uniquefurniture.us
Give us a like on Facebook
Check out our Pinterest page
Take a look at our YouTube page
Give us a review on Google
6222 North Lincoln Avenue Chicago, IL 60659
(773) 267-7000
#modernfurniture #furniture #furniturestoreinchicago #homedecor #homedesign #sofa #uniquefurniture #wallart #sculpture #bedroom #diningroom #livingroom #moderndesign #yourhome #modernhome #interiordesign #interior #interiorideas #chairs #luxuriousfurniture #contemporaryfurniture #elegantfurniture #eleganthome #luxurioushome #contemporaryhome #italianfurniture #importedfurniture #homeaccessories #homebar #officeset #homerugs #luxuryinterior #furnituredesign #luxuryhome #elegantdesign #interiorism #dreamhome #dreaminterior #dreamfurniture #myhome #homedetails #fineinterior #instafurniture #sectionals #comforthome #comfortdecor #comfortdesign #comfortinterior #homesweethome #homestyle #interiorstyle #stylishhome #stylishinterior #homestyling