Golden Whirlwind Wall Art

At Unique Furniture, Chicago's premier destination for luxurious and modern interior decor, we present "Golden Whirlwind" – an extraordinary piece of wall art that seamlessly combines opulence, artistic innovation, and contemporary design.
Measuring a substantial 36 x 72 inches, "Golden Whirlwind" isn't just an artwork; it's a commanding presence that will redefine the aesthetics of any space. This piece transcends conventional decor, making a bold statement that exudes sophistication and artistic excellence.
"Golden Whirlwind" is more than an artwork; it's an immersive experience that draws you into a world of dynamic textures and mesmerizing brushstrokes.
Each stroke is a testament to the artist's skill, an intricate dance of radiant golden hues against a pristine white backdrop. This abstract composition invites contemplation and exploration, ensuring that it remains an enchanting focal point in any room.
Hand-painted on linen, "Golden Whirlwind" embodies the essence of craftsmanship and dedication to the artistic process. The linen canvas adds a tactile and organic dimension, enhancing the overall depth and texture of this exceptional artwork.
It's not merely something to admire visually; it's an artwork that invites tactile exploration, adding a unique multi-sensory dimension to your decor. To accentuate the allure of "Golden Whirlwind," we've chosen a gallery float frame.
This meticulously crafted frame seamlessly envelops the artwork, enhancing its grandeur and presenting it as a unified masterpiece. The frame adds an extra layer of sophistication, elevating the entire composition to museum-quality standards.
What truly distinguishes "Golden Whirlwind" is its configuration as a triptych – three individual pieces that harmoniously combine to create a breathtaking whole.
This innovative approach allows you to personalize the arrangement of the artwork to suit your space and style. It's a dynamic and flexible choice that ensures "Golden Whirlwind" seamlessly integrates into your interior design.
Whether it graces the walls of a contemporary penthouse, a classic living room, or a minimalist bedroom, "Golden Whirlwind" makes a resounding statement about your appreciation for the finer things in life.
It embodies modern luxury, reflects your distinctive taste, and initiates conversations that revolve around its captivating allure. At Unique Furniture, we believe that art should be more than just decoration.
It should be a source of inspiration, a catalyst for contemplation, and a testament to the enduring allure of artistic brilliance. "Golden Whirlwind" encapsulates this philosophy, offering you an opportunity to infuse the extraordinary into your life.
Experience the enchantment of "Golden Whirlwind" firsthand at Unique Furniture's Chicago showroom. Immerse yourself in its radiant beauty, appreciate its intricate details, and witness how it transforms your living space into a sanctuary of art and luxury.
Come and explore the extraordinary, only at Unique Furniture, where each piece narrates a story of creativity, craftsmanship, and the pursuit of the extraordinary.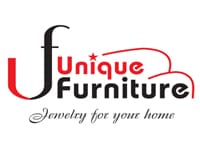 Visit our webpage to check out the Golden Whirlwind and many other unique furniture.
And visit our website: https://uniquefurniture.us
Give us a like on Facebook
Check out our Pinterest page
Take a look at our YouTube page
Give us a review on Google
6222 North Lincoln Avenue Chicago, IL 60659
(773) 267-7000
#modernfurniture #furniture #furniturestoreinchicago #homedecor #homedesign #sofa #uniquefurniture #wallart #sculpture #bedroom #diningroom #livingroom #moderndesign #yourhome #modernhome #interiordesign #interior #interiorideas #chairs #luxuriousfurniture #contemporaryfurniture #elegantfurniture #eleganthome #luxurioushome #contemporaryhome #italianfurniture #importedfurniture #homeaccessories #homebar #officeset #homerugs #luxuryinterior #furnituredesign #luxuryhome #elegantdesign #interiorism #dreamhome #dreaminterior #dreamfurniture #myhome #homedetails #fineinterior #instafurniture #sectionals #comforthome #comfortdecor #comfortdesign #comfortinterior #homesweethome #homestyle #interiorstyle #stylishhome #stylishinterior #homestyling