Golden Ring Wall Art

Our commitment to elevating interior decor to new heights is epitomized by the breathtaking wall art masterpiece, "Golden Ring." Step into the world of opulence and artistic sophistication at Unique Furniture, the premier furniture store in the vibrant heart of Chicago.
Measuring a commanding 47 x 47 inches, "Golden Ring" isn't merely a piece of art; it's a transformative experience that bridges the realms of abstract creativity and modern luxury. With every glance, it invites you to embark on a visual odyssey through its intricate and alluring dimensions.
"Golden Ring" is a visual symphony that redefines the concept of wall art. Crafted with meticulous precision, it showcases an enthralling series of golden brushlike strokes, meticulously orchestrated to form resplendent rings of opulence.
These golden rings, set against an immaculate white background, create a mesmerizing contrast that is nothing short of captivating. This masterpiece isn't confined to a single plane; it is a journey into depth and dimension.
"Golden Ring" is an invitation to explore its intricate layers and dynamic movement, bringing a sense of perpetuity and vitality to your living space. The golden brushlike strokes possess an innate fluidity that imparts an impression of ceaseless motion and elegance.
To accentuate the inherent opulence of "Golden Ring," we have chosen a gold leaf gallery float frame. This frame doesn't merely house the art; it is an integral part of the composition.
Also it adds an extra layer of grandeur and sophistication. It envelops "Golden Ring" like a precious treasure, underscoring its significance and artistic brilliance.
What truly sets "Golden Ring" apart is its dimensional nature. It dares to transcend the confines of the canvas, extending into the space around it. This three-dimensional quality not only adds depth but also invites you to immerse yourself in its ever-evolving beauty.
It is where every angle reveals a new facet of its brilliance. "Golden Ring" isn't just a static art piece; it's a dynamic and immersive experience. It evolves with changing perspectives and lighting conditions, ensuring that it remains a constant source of inspiration and intrigue in your space.
At Unique Furniture, we firmly believe that art should transcend mere decoration; it should inspire and evoke emotions. "Golden Ring" is a testament to these ideals. It isn't just an art piece; it's a conversation starter, a statement of your commitment to aesthetics, and an embodiment of the extraordinary.
Whether it graces the walls of a contemporary penthouse, a corporate sanctuary, or a luxurious home, "Golden Ring" transcends boundaries. It symbolizes your appreciation for the finer things in life and your dedication to innovative design.
To fully immerse yourself in the allure of "Golden Ring," we invite you to visit Unique Furniture's Chicago showroom. Here, you can witness firsthand the intricate details, the luxurious composition, and the dynamic presence of this exceptional artwork.
"Golden Ring" awaits you, exclusively at Unique Furniture, where art and luxury converge to elevate your living space to unparalleled heights.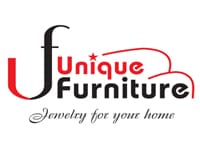 Visit our webpage to check out the Golden Ring and many other unique furniture.
And visit our website: https://uniquefurniture.us
Give us a like on Facebook
Check out our Pinterest page
Take a look at our YouTube page
Give us a review on Google
6222 North Lincoln Avenue Chicago, IL 60659
(773) 267-7000
#modernfurniture #furniture #furniturestoreinchicago #homedecor #homedesign #sofa #uniquefurniture #wallart #sculpture #bedroom #diningroom #livingroom #moderndesign #yourhome #modernhome #interiordesign #interior #interiorideas #chairs #luxuriousfurniture #contemporaryfurniture #elegantfurniture #eleganthome #luxurioushome #contemporaryhome #italianfurniture #importedfurniture #homeaccessories #homebar #officeset #homerugs #luxuryinterior #furnituredesign #luxuryhome #elegantdesign #interiorism #dreamhome #dreaminterior #dreamfurniture #myhome #homedetails #fineinterior #instafurniture #sectionals #comforthome #comfortdecor #comfortdesign #comfortinterior #homesweethome #homestyle #interiorstyle #stylishhome #stylishinterior #homestyling