Enchanted Irony Wall Art 72×40
Welcome to Unique Furniture, where we redefine elegance and luxury with our exquisite collection of wall art. Among our curated pieces, the "Enchanted Irony" stands as a testament to the fusion of artistry and opulence.
Crafted with precision and designed by the renowned artist Jean Kenna, this 72 x 40 giclee artwork invites you into a world of sophistication and modernity.

The "Enchanted Irony" giclee is more than just a piece of art; it's an experience. Kenna's artistry shines through in every detail, from the intricate brushwork to the vivid colors that evoke emotion and intrigue.
The glass coat finish adds depth and texture, ensuring that every glance reveals a new layer of beauty.
What truly sets this masterpiece apart is the addition of crystal embellishments that glisten and dance in the light. These carefully placed crystals not only enhance the visual appeal but also create a tactile experience, allowing you to feel the art come to life beneath your fingertips.
To frame this exquisite piece, we've chosen a silver leaf gallery float frame. This frame complements the artwork, adding a touch of glamour and sophistication while allowing the "Enchanted Irony" to take center stage.
The frame creates a sense of depth, drawing the eye into the artwork and making it a captivating focal point in any room.
Whether you're an art connoisseur or simply looking to adorn your space with something truly special, the "Enchanted Irony" at Unique Furniture is a testament to the beauty that can be found at the intersection of luxury and modernity.
It's a statement piece that will transform your living space, infusing it with a sense of opulence and style that is second to none.
Visit Unique Furniture in Chicago and experience the magic of the "Enchanted Irony" for yourself. Let its presence in your home serve as a constant reminder of the allure and power of art to elevate our surroundings and stir our emotions.
This is not just wall art; it's a masterpiece that tells a story, and it's waiting for you to discover it at Unique Furniture, where luxury meets artistry.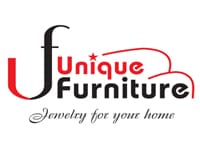 Visit our webpage to check out the Enchanted Irony and many other unique furniture.
And visit our website: https://uniquefurniture.us
Give us a like on Facebook
Check out our Pinterest page
Take a look at our YouTube page
Give us a review on Google
6222 North Lincoln Avenue Chicago, IL 60659
(773) 267-7000
#modernfurniture #furniture #furniturestoreinchicago #homedecor #homedesign #sofa #uniquefurniture #wallart #sculpture #bedroom #diningroom #livingroom #moderndesign #yourhome #modernhome #interiordesign #interior #interiorideas #chairs #luxuriousfurniture #contemporaryfurniture #elegantfurniture #eleganthome #luxurioushome #contemporaryhome #italianfurniture #importedfurniture #homeaccessories #homebar #officeset #homerugs #luxuryinterior #furnituredesign #luxuryhome #elegantdesign #interiorism #dreamhome #dreaminterior #dreamfurniture #myhome #homedetails #fineinterior #instafurniture #sectionals #comforthome #comfortdecor #comfortdesign #comfortinterior #homesweethome #homestyle #interiorstyle #stylishhome #stylishinterior #homestyling