Enchanted Irony 2 Wall Art

This masterpiece, "Enchanted Irony 2" by the acclaimed artist Jean Kenna takes center stage, offering a visual symphony that transcends boundaries.
Indulge your senses in the world of artistry and opulence, exclusively at Unique Furniture, Chicago's premier furniture store. Our collection of luxurious and modern wall art is a testament to the fusion of creativity and sophistication.
"Enchanted Irony 2" is not merely a piece of art; it's an immersive experience. With dimensions of 94 x 54 inches, it commands attention and becomes a captivating focal point in any space.
The canvas comes alive with abstract strokes that dance in shades of red and maroon, elegantly blended with varying tones of grey. This dynamic color palette creates a sense of depth and emotion, drawing the observer into a world of artistic interpretation.
Jean Kenna's artistry shines in "Enchanted Irony 2," where every brushstroke carries intention and purpose. The abstract nature of the painting invites viewers to explore their own interpretations and emotions, making each encounter unique and thought-provoking.
Whether you seek inspiration, contemplation, or simply a visual feast, this artwork delivers on all fronts. To complement this exquisite masterpiece, we've chosen a silver leaf gallery float frame.
This frame isn't just a finishing touch; it's a statement of sophistication. The silver leaf finish adds a touch of glamour and modernity, providing a harmonious frame that enhances the artwork without overshadowing its brilliance.
"Enchanted Irony 2" transcends the boundaries of conventional art, making it a perfect addition to both traditional and contemporary spaces. Whether it graces the walls of your living room, office, or private sanctuary, it becomes a source of constant inspiration and intrigue.
Unique Furniture invites you to experience the allure of "Enchanted Irony 2" firsthand. Visit our showroom in Chicago and immerse yourself in the world of luxury and artistry.
This masterpiece isn't just a painting; it's a conversation starter, a reflection of your unique style, and a testament to the transformative power of art. Make "Enchanted Irony 2" a part of your life, where each viewing is a rediscovery of its enchanting beauty.
At Unique Furniture, we believe that art should not just adorn your walls; it should ignite your imagination, provoke thought, and elevate your surroundings. Come, and discover the extraordinary, only at Unique Furniture, where luxury and artistic excellence converge.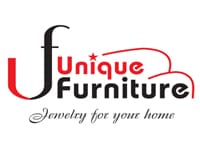 Visit our webpage to check out the Enchanted Irony 2 and many other unique furniture.
And visit our website: https://uniquefurniture.us
Give us a like on Facebook
Check out our Pinterest page
Take a look at our YouTube page
Give us a review on Google
6222 North Lincoln Avenue Chicago, IL 60659
(773) 267-7000
#modernfurniture #furniture #furniturestoreinchicago #homedecor #homedesign #sofa #uniquefurniture #wallart #sculpture #bedroom #diningroom #livingroom #moderndesign #yourhome #modernhome #interiordesign #interior #interiorideas #chairs #luxuriousfurniture #contemporaryfurniture #elegantfurniture #eleganthome #luxurioushome #contemporaryhome #italianfurniture #importedfurniture #homeaccessories #homebar #officeset #homerugs #luxuryinterior #furnituredesign #luxuryhome #elegantdesign #interiorism #dreamhome #dreaminterior #dreamfurniture #myhome #homedetails #fineinterior #instafurniture #sectionals #comforthome #comfortdecor #comfortdesign #comfortinterior #homesweethome #homestyle #interiorstyle #stylishhome #stylishinterior #homestyling