Elite Modern Skew Bar Table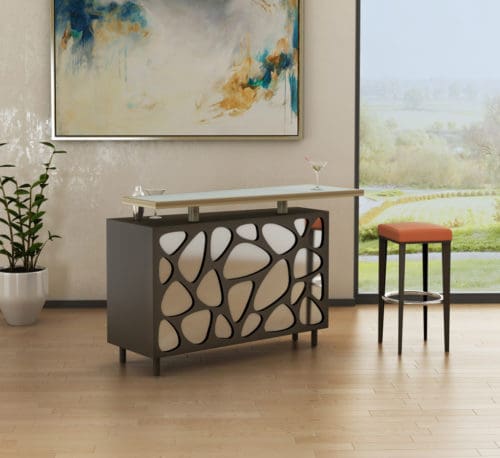 Elite Modern Skew Bar  Table.
Sexy and stylish, the Skew bar features your choice of three laser-cut screens, dynamically skewed shapes, and a stainless steel mirror panel for excitement and sparkle. First, glossy white glass is inset into the trapezoidal bar top for both style and durability.
Secondly, the angled bar body features built-in bottle storage and two adjustable tempered glass shelves. Moreover, you can mix-and-match any Elite powder-coat finish on the bar top and body. Choose between the Stones, Hex, or Array screen motif to complement your décor.
Importantly, this bar easily coordinates with any of our popular bar stools. Let the Skew bar be the center of attention at your next party!
Dimensions for the Skew Bar Table: