Elite Modern Maui Cocktail Table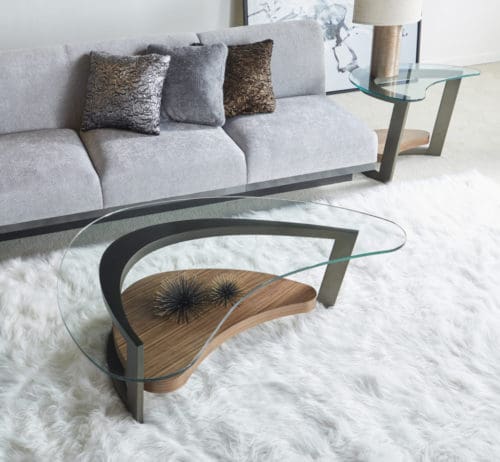 First, go ahead, ride the wave— the curling, cresting wave that is at the heart of the Maui Cocktail Table. Secondly, a smooth, seductive parabolic form unites the steel frame. Also, the walnut-veneered shelf, and the crystal clear tempered glass top into one cohesive design statement.
Moreover, the organically shape of a boomerang shelf provides an ample display or storage area. In addition, available in all Elite powder-coat colors and Walnut finishes, Maui will bring a little tropical tranquility into your life. In closing, companion end table also come with it.
Maui Cocktail Table
36d x 52w x 17h
End Table
27d x 21w x 20.75h