Cerulean Movement 2 Wall Art

Welcome to Unique Furniture, where we invite you to explore the exquisite world of luxurious and modern wall art. Among our carefully curated collection, the "Cerulean Movement 2" stands as a testament to the seamless fusion of artistic brilliance and opulence.
Created by the renowned artist Mari Urasawa, this 72 x 36 masterpiece is more than just a work of art; it's an immersive journey into sophistication and contemporary aesthetics.
"Cerulean Movement 2" is a canvas that breathes life and energy into your space. Mari Urasawa's mastery is evident in every stroke, as cerulean hues dance across the canvas, evoking a sense of movement and vitality.
The use of color and texture creates a dynamic visual experience that captivates the observer, making each viewing a unique and enchanting encounter.
To enhance the tactile and visual allure of this artwork, we've selected a gold leaf gallery float frame. This frame is not just an accent; it's a statement of luxury and elegance.
The gold leaf finish adds a touch of glamour and sophistication, perfectly complementing the artwork while elevating it to new heights.
What truly sets "Cerulean Movement 2" apart is its ability to evoke emotions and stir the imagination. Urasawa's creation invites you to contemplate the interplay of color and form, creating a sense of wonder and curiosity.
This piece is not just something to be admired from a distance; it's an experience that draws you in, encouraging you to explore the depths of its artistic expression.
Whether you're an art aficionado seeking to expand your collection or an individual in search of a statement piece that will transform your living space, "Cerulean Movement 2" at Unique Furniture is a testament to the power of art to elevate our surroundings and enrich our lives.
Visit Unique Furniture in Chicago and immerse yourself in the world of "Cerulean Movement 2." Let its presence in your home serve as a constant source of inspiration and beauty, reminding you of the boundless possibilities that art offers.
This is not just a piece of wall art; it's a masterpiece that tells a story, and it's waiting for you to discover it at Unique Furniture, where luxury meets artistic excellence.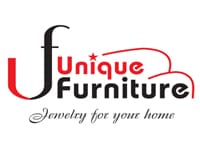 Visit our webpage to check out the Cerulean Movement 2 and many other unique furniture.
And visit our website: https://uniquefurniture.us
Give us a like on Facebook
Check out our Pinterest page
Take a look at our YouTube page
Give us a review on Google
6222 North Lincoln Avenue Chicago, IL 60659
(773) 267-7000
#modernfurniture #furniture #furniturestoreinchicago #homedecor #homedesign #sofa #uniquefurniture #wallart #sculpture #bedroom #diningroom #livingroom #moderndesign #yourhome #modernhome #interiordesign #interior #interiorideas #chairs #luxuriousfurniture #contemporaryfurniture #elegantfurniture #eleganthome #luxurioushome #contemporaryhome #italianfurniture #importedfurniture #homeaccessories #homebar #officeset #homerugs #luxuryinterior #furnituredesign #luxuryhome #elegantdesign #interiorism #dreamhome #dreaminterior #dreamfurniture #myhome #homedetails #fineinterior #instafurniture #sectionals #comforthome #comfortdecor #comfortdesign #comfortinterior #homesweethome #homestyle #interiorstyle #stylishhome #stylishinterior #homestyling