Caracole Onyx Side Table 414

Introducing the striking "Caracole Onyx Side Table" that will instantly become a focal point in your living space. This unique and artistic side table boasts a captivating design, featuring a combination of mink and steel colors that create a visually stunning contrast.
Its standout feature is the polished sphere serving as its base, adding a touch of modern sophistication to the overall aesthetic. The "Caracole Onyx Side Table" stands out not only for its exceptional design but also for its functionality.
The top of the table is elegantly crafted in the form of a disc, providing a perfect surface for placing decorative items, books, or a refreshing beverage. Its sleek and minimalistic design allows it to seamlessly blend with various interior styles, making it a versatile addition to any room.
The mink and steel colors of the table create a harmonious balance, exuding an air of contemporary elegance. The mink hue adds warmth and depth, while the steel color lends a modern and industrial touch.
This combination of colors makes the "Caracole Onyx Side Table" a versatile piece that can effortlessly complement a wide range of decor styles, from modern and minimalist to eclectic and artistic.
Crafted with meticulous attention to detail, this side table is not only visually appealing but also built to last. The use of high-quality materials ensures its durability and longevity, making it a worthwhile investment for your home.
The polished sphere base adds a touch of sophistication and uniqueness, making this side table a true statement piece that will spark conversations and admiration from your guests.
In addition to its stunning aesthetics, the "Caracole Onyx Side Table" offers functionality in its compact size. It can easily fit into various spaces, whether it be next to your favorite armchair, alongside a sofa, or as a stylish bedside table.
Its versatile design allows you to place it in different rooms, providing a convenient surface for placing items within reach. With the "Caracole Onyx Side Table" in your home, you can create a space that is not only visually appealing but also showcases your unique sense of style.
As well as an appreciation for artistry. Its distinctive design and artistic flair make it an eye-catching addition to any room, elevating the overall aesthetic and creating a sense of curated elegance.
Don't miss the opportunity to add this remarkable piece to your home decor. The "Caracole Onyx Side Table" is a true testament to innovative design, craftsmanship, and artistic expression.
Embrace its uniqueness and make a bold statement with this extraordinary side table that seamlessly combines style, functionality, and artistic appeal.
Seize the chance to own this exceptional "Caracole Onyx Side Table" and transform your living space into a haven of contemporary elegance and artistic charm.
Now, here are the details for the Caracole Onyx Side Table 414:
Dimensions In Inches:
 19.5W x 15.5D x 19.5H
Dimensions In Centimeters:
 49.53W x 39.37D x 49.53H
FEATURES:
Top finished in Mink.
Base circle disk in Polished Stainless Steel
Base round ball finished in Mink Paint.
FINISH:


Mink

Polished Stainless Steel


Mink Paint
About Caracole


If you are looking for a beautiful turn in a new direction, discover Caracole. We create high-style furniture, filled with personality, and offered at an exceptional value.
We use unique materials and create individual pieces, rather than collections. We disregard the notion that particular pieces must reside in particular rooms. And in the process, distinctive pieces come to life, for every room of the home.
Inspired and sophisticated, we love to incorporate a-ha moments and multi-functional practicality, like hidden electronic charging stations, innovative storage options and other special details. Caracole is about creativity, expression and whimsy… right down to our product names!
Caracole Couture is our custom upholstery program for designers or consumers who want to put their own signature on our incredible silhouettes. With dozens of designs and hundreds of fabrics in the portfolio, Caracole Couture is an exciting way to create one-of-a-kind pieces that leave a lasting impression.
When you think of Caracole, think of a highly edited portfolio of furnishings – from classic to modern in detail – defined by exceptional style. Each piece is a breath of fresh air, infinitely adaptable and ultimately unique, to take your home in a beautiful new direction.
Visit our webpage to check out the Caracole Onyx Side Table and many other unique furniture.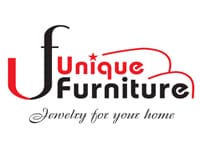 And visit our website: https://uniquefurniture.us
Give us a like on Facebook
Check out our Pinterest page
Take a look at our YouTube page
Give us a review on Google
6222 North Lincoln Avenue Chicago, IL 60659
(773) 267-7000
#modernfurniture #furniture #furniturestoreinchicago #homedecor #homedesign #sofa #uniquefurniture #wallart #sculpture #bedroom #diningroom #livingroom #moderndesign #yourhome #modernhome #interiordesign #interior #interiorideas #chairs #luxuriousfurniture #contemporaryfurniture #elegantfurniture #eleganthome #luxurioushome #contemporaryhome #italianfurniture #importedfurniture #homeaccessories #homebar #officeset #homerugs #luxuryinterior #furnituredesign #luxuryhome #elegantdesign #interiorism #dreamhome #dreaminterior #dreamfurniture #myhome #homedetails #fineinterior #instafurniture #sectionals #comforthome #comfortdecor #comfortdesign #comfortinterior #homesweethome #homestyle #interiorstyle #stylishhome #stylishinterior #homestyling