Modern Caracole 66in Algers Ascend Wall Art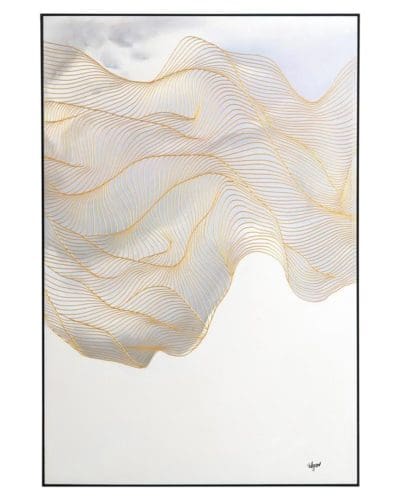 The Modern Caracole 66in Algers Ascend Wall Art is the perfect piece for any home that is looking for an elegant touch. Also, this amazing work or art will surely grab the attention of everyone in your home.
Now, here are the features of the Modern Caracole 66in Alger's Ascend Wall Art:
44″W X 66″H X 2″D
Golden channels highlight beautiful tones of blue and grays that breeze through this celestial painting by Alger. The piece is wrapped in a black wood molding.
JRO-2964
About John-Richard


The John-Richard design team transforms global inspirations into breathtaking collections; distinctive furniture, artisan-crafted accessories, unique lighting, mirrors, wall art and botanicals that make powerful style statements.
Our relationships with award-winning designers and world-renowned artists have grown so that our products are the perfect fusion of innovation, craftsmanship and groundbreaking design. These elements, apparent in all John-Richard collections, have made us a single resource for luxury home furnishings.
Design is at the heart of John-Richard. We are inspired by history, provenance, great foreign cultures, exotic materials and finishes as well as the particular talents of superb artisans.
Each season, we aim to delight the consumer with unexpected details such as unusual veneers and carving, reverse painted glass with art motifs as well as natural agate and crystal accents. The art of the hand seen in the etched steel finish of some new Art Deco inspired pieces is very of the moment.
John-Richard was formed in 1980 as a sideline business to one of the largest retail furniture operations in the Mississippi Delta.
The original company employed five people and was housed in a ten thousand square foot warehouse. Today, it has grown internationally to have offices and factories in Vietnam, Indonesia, India, and China. The Corporate Headquarters is located in Greenwood, Mississippi and there is a showroom to the trade in High Point, NC.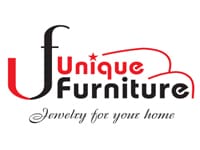 Visit our webpage to check out the Modern Caracole 66in Algers Ascend Wall Art and many other unique furniture.
And visit our website: https://uniquefurniture.us
Give us a like on Facebook
Check out our Pinterest page
Take a look at our YouTube page
Give us a review on Google
6222 North Lincoln Avenue Chicago, IL 60659
(773) 267-7000
#modernfurniture #furniture #furniturestoreinchicago #homedecor #homedesign #sofa #uniquefurniture #wallart #sculpture #bedroom