Alf Italia Jupiter Dining Room Set

Discover the enchanting "Jupiter Dining Room Set" from Alf Italia, a masterpiece that encapsulates both style and innovation in perfect harmony. This exquisite collection is a visual symphony, where glossy finishes of the body artfully contrast with the captivating eco-stone texture of the fronts.
This dynamic interplay between gloss and texture creates a sensory experience that resonates with modern design enthusiasts. The allure of the "Jupiter Dining Room Set" is further heightened by the ingenious use of fluted glass, introducing an entrancing see-through effect to the display cabinet.
Light dances through the glass, casting mesmerizing patterns that highlight your cherished items, transforming them into captivating works of art. This play of light adds an ethereal quality to your space, making the display cabinet a statement of elegance and refinement.
Personalization takes center stage with the versatile sideboards within the collection. With configurations available in 2, 3, or 4 doors, these sideboards grant you the creative freedom to compose your unique arrangement.
Embrace your individuality and design sensibilities as you curate a layout that seamlessly integrates functionality and aesthetic appeal, all while maintaining the collection's sleek and modern design language.
A testament to Alf Italia's commitment to cohesive design, the dining chair's sleek and elegant profile harmoniously complements the rest of the collection.
Its refined silhouette and attention to detail seamlessly blend with the overall aesthetic, providing not just comfort but also an added layer of sophistication. This chair design is a visual echo that resonates throughout your dining space, creating a sense of unity and elegance.
An exceptional feature of the "Jupiter Dining Room Set" is the sideboard with fluted glass doors and lighting. This distinctive addition infuses the collection with a unique quality, as the interplay of glass and light creates an enchanting ambiance.
This sideboard becomes a focal point that transcends functionality, radiating a sense of opulence and distinction that elevates your dining room to new heights.
Exclusively available at Unique Furniture, the premier furniture store in Chicago, the "Jupiter Dining Room Set" offers an unparalleled experience in design and sophistication.
Elevate your dining area with Alf Italia's innovation and artistry, and let the "Jupiter Dining Room Set" become the embodiment of refined luxury in your home. Transform your dining space into a sanctuary of contemporary elegance and design excellence that invites admiration and envy.
Now, here are the details for the Alf Italia Jupiter Dining Room Set:

About ALF Italia group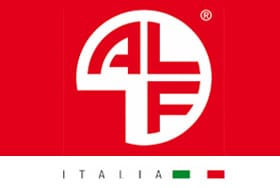 To begin with, today Alf Group is one of the most important companies in the international furniture market. Thus, brilliantly successful beginnings have led the Alf group to make continuous research for the quality of its mission.
Also, new products reflect changes in lifestyles and contemporary trends. In addition, the Alf Group dates back to the 1950s. Then, a group of highly-skilled, experienced Italian craftsmen founded a co-op located in Francenigo (treviso).
In order to mass-produce wooden furniture. Moreover, in just a few years Alf becomes an important industry in the woodworking market. Thus, propelling the Piovesana brothers to buy the company and invest additional resources. So, their efforts quickly yielded results.
Since, the beginning of the 1960s, Alf is expanding thanks to the success of its skill in the design and manufacture of bedroom furniture.
Then, as the market evolved over the years, Alf's farsightedness in meeting customers' requirements quickly allowed the company to expand its production.
Finally, today the group has further increased its market share thanks to specialization in living area furniture. Importantly, it has expertise in offering cutting-edge service, and a guarantee of timely manufacture and delivery of its products.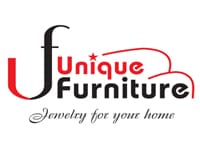 Visit our webpage to check out the Jupiter Dining Room Set and many other unique furniture.
And visit our website: https://uniquefurniture.us
Give us a like on Facebook
Check out our Pinterest page
Take a look at our YouTube page
Give us a review on Google
6222 North Lincoln Avenue Chicago, IL 60659
(773) 267-7000
#modernfurniture #furniture #furniturestoreinchicago #homedecor #homedesign #sofa #uniquefurniture #wallart #sculpture #bedroom #diningroom #livingroom #moderndesign #yourhome #modernhome #interiordesign #interior #interiorideas #chairs #luxuriousfurniture #contemporaryfurniture #elegantfurniture #eleganthome #luxurioushome #contemporaryhome #italianfurniture #importedfurniture #homeaccessories #homebar #officeset #homerugs #luxuryinterior #furnituredesign #luxuryhome #elegantdesign #interiorism #dreamhome #dreaminterior #dreamfurniture #myhome #homedetails #fineinterior #instafurniture #sectionals #comforthome #comfortdecor #comfortdesign #comfortinterior #homesweethome #homestyle #interiorstyle #stylishhome #stylishinterior #homestylin