Franco Maximo MX11 Entertainment Center

Introducing the exquisite Franco Maximo MX11 Entertainment Center, a true epitome of elegance and modern luxury. This stunning media cabinet is designed with a sleek and smooth white exterior that exudes sophistication and refined taste.
The inclusion of glass legs and glass shelves adds a touch of contemporary elegance, creating a visual statement that is sure to captivate. The Franco Maximo MX11 Entertainment Center is not just a functional storage solution for your media devices; it is a masterpiece of design.
The glass legs not only provide sturdy support but also contribute to the overall aesthetics, giving the cabinet a floating-like appearance that adds an element of modern flair.
The glass shelves provide ample space to display your favorite media items, adding a personalized touch to your entertainment area. At the heart of this entertainment center lies an opening in the center, designed specifically to showcase your prized possessions.
Whether it's your collection of vinyl records, prized movie memorabilia, or exquisite art pieces, this central display area allows you to curate a visually captivating arrangement that reflects your unique style and interests.
Complementing the Franco Maximo MX11 Entertainment Center is a coordinating coffee table, exuding the same level of elegance and modernity. The smooth white surface and glass legs create a seamless and harmonious design language that ties the entire ensemble together.
The coffee table provides a perfect spot to gather around, serving as a focal point for relaxation and conversation.
Immerse yourself in the luxurious ambiance created by the Franco Maximo MX11 Entertainment Center. Its sleek lines, smooth white finish, and thoughtful design elements combine to create a space that feels inviting, modern, and refined.
Whether you're enjoying a movie night with friends or simply unwinding after a long day, this entertainment center and coffee table set the stage for relaxation and entertainment in style.
With its exceptional craftsmanship and attention to detail, the Franco Maximo MX11 Entertainment Center is not just a practical piece of furniture; it's a statement of your discerning taste.
The combination of smooth white surfaces, glass legs, and the central display area elevates this entertainment center to a work of art. It seamlessly integrates into any modern living space, enhancing the overall aesthetic and creating a captivating focal point.
Experience the perfect fusion of elegance and functionality with the Franco Maximo MX11 Entertainment Center. Let it transform your living room or entertainment area into a haven of contemporary luxury, where style and entertainment go hand in hand.
Indulge in the opulence of this sophisticated piece and elevate your home decor to new heights of modern refinement and allure.
Now, here are the details for the Franco Maximo MX11 Entertainment Center:
TV Cabinet Measurements Available
MX1141001 150cm x 60cm x 40cm MX1141000 180cm x 60cm x 40cm
Extra 1 Led spotlights 60p
Leg 41977
Coffee Table Measurements
MX1130348 110cm x 45cm x 60cm (elevable)
MX1130349 120cm x 45cm x 70cm (elevable)
MX1130346 110cm x 45cm x 60cm (fixed)
MX1130347 120cm x 45cm x 70cm (fixed)
* Methacrylate legs
* Methacrylate legs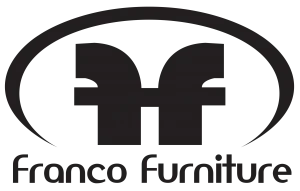 About Franco Furniture
Franco Furniture we are a company specialized in the manufacture of designer furniture for the home. Among our wide assortment of collections you will find double bedrooms, living room furniture and all kinds of auxiliary furniture.
A long history as furniture maker and our service vocation make Franco Furniture products a safe bet when decorating your home.
We currently have a wide presence in the most demanding international markets and it continues to be a benchmark in the Spanish furniture market.
In our Furniture Factory in Lucena (Córdoba) we design and manufacture each and every one of our products by hand. Qualified personnel with proven experience and materials from leading European firms guarantee the durability of our furniture, which undergoes strict quality controls before leaving our facilities.
Franco Furniture has a extensive network of furniture stores that distribute our products and guarantees the complete satisfaction of the final consumer. In our distributors you will find the advice you need when giving the last push to the decoration of your home.
Franco Furniture History
The Franco family started their business 40 years ago in a small goldsmith workshop in Lucena (Córdoba – Spain).
Noble metal crafts and forging were the specialty of «Paco Franco», the founder, who was known for a time in the Cordovan town as «The leader of the rising Sun», for a succulent contract that he signed with a peculiar Japanese businessman. It was at a Tokyo trade fair that Tatsuro Mihara fell in love with his artistic umbrella stands and placed a large order with him on one condition: to turn them into sophisticated garbage cans.
El Japan came to visit Lucena's workshop with a magnifying glass to examine in detail each screw of the luxurious design cubes that imported by the thousands. It was the early 90s, before the company turned its production around and began manufacturing, in 1996, wrought iron and wood furniture.
In 1984 the family founded a new society, F. Franco e Hijos, and in 2002 the company moved to the current facilities, a production and logistics center of 14.000 square meters, where 100 employees came to work. In this evolution, the founder's wife, Toñi López, played "an essential role", highlight her sons, Juan José and Paco Franco, already at the helm of Franco Furniture, the company's commercial brand.
Visit our webpage to check out Franco Maximo MX11 Entertainment Center and many other unique furniture.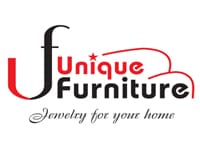 And visit our website: https://uniquefurniture.us
Give us a like on Facebook
Check out our Pinterest page
Take a look at our YouTube page
Give us a review on Google
6222 North Lincoln Avenue Chicago, IL 60659
(773) 267-7000
#modernfurniture #furniture #furniturestoreinchicago #homedecor #homedesign #sofa #uniquefurniture #wallart #sculpture #bedroom #diningroom #livingroom #moderndesign #yourhome #modernhome #interiordesign #interior #interiorideas #chairs #luxuriousfurniture #contemporaryfurniture #elegantfurniture #eleganthome #luxurioushome #contemporaryhome #italianfurniture #importedfurniture #homeaccessories #homebar #officeset #homerugs #luxuryinterior #furnituredesign #luxuryhome #elegantdesign #interiorism #dreamhome #dreaminterior #dreamfurniture #myhome #homedetails #fineinterior #instafurniture #sectionals #comforthome #comfortdecor #comfortdesign #comfortinterior #homesweethome #homestyle #interiorstyle #stylishhome #stylishinterior #homestyling