Franco Maximo MX05 Cabinets

Introducing the Franco Maximo MX05 Cabinets, a perfect fusion of elegance and modernity. These stunning white cabinets feature a sleek and smooth design with vertical lines, creating a visually striking aesthetic that adds a touch of sophistication to any space.
The MX05 Cabinets are designed to be both functional and stylish. With their ample storage capacity, they provide a convenient solution for organizing and displaying your belongings.
The center opening with glass doors and shelves serves as a focal point, allowing you to showcase your prized possessions or create an artful display.
The glass doors not only add a contemporary touch to the cabinets but also provide a glimpse into the beautifully arranged items inside.
The transparent nature of the glass allows you to effortlessly locate and access your belongings while adding an element of elegance and refinement to the overall design.
Complementing the sleek design of the Franco Maximo MX05 Cabinets are the metal legs. These legs not only provide stability and durability but also add a touch of modernity and sophistication.
The metallic finish of the legs enhances the overall aesthetic appeal of the cabinets, creating a cohesive and stylish look.
Crafted with meticulous attention to detail and high-quality materials, the Franco Maximo MX05 Cabinets are built to withstand the test of time. The smooth white finish not only exudes elegance but also makes cleaning and maintenance a breeze.
The durable construction ensures that the cabinets can accommodate your storage needs while maintaining their pristine appearance.
In addition to their stylish design, the Franco Maximo MX05 Cabinets are designed with functionality in mind. The shelves and compartments offer ample storage space for a variety of items, from books and decorative pieces to multimedia equipment and personal belongings.
The vertical lines on the front panels add a sense of depth and visual interest, elevating the overall aesthetic appeal of the cabinets.
The MX05 Cabinets are more than just storage solutions; they are statement pieces that enhance the ambiance of any room. Whether you place them in your living room, dining area, or home office, these cabinets seamlessly blend with various interior styles, from contemporary to minimalist.
In conclusion, the Franco Maximo MX05 Cabinets are the epitome of elegance, modernity, and functionality. The combination of the sleek white finish, smooth surfaces, vertical lines, glass doors and shelves, and metal legs creates a visually stunning and sophisticated design.
Elevate your space with these exquisite cabinets and enjoy the perfect harmony of style and practicality.
Now, here are the details for the Franco Maximo MX05 Cabinets:
Showcase
MX0541505
104cm x 205cm x 40cm
Extra 2 Led Spotlights 60p
Showcase
MX0541506
104cm x 205cm x 40cm
Extra 2 Led Spotlights 60p
dishware
MX0541504
124cm x 150cm x 40cm
Extra 3 Led Spotlights 60p
FINISHES to choose:
Any of our finishes
matte and metallic.
Upholstered to choose in any
fabric from our finishing chart
High gloss finishes have an increase of 25% (10% only fronts). Not available on metal parts.
About Franco Furniture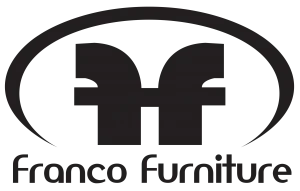 Franco Furniture we are a company specialized in the manufacture of designer furniture for the home. Among our wide assortment of collections you will find double bedrooms, living room furniture and all kinds of auxiliary furniture.
A long history as furniture maker and our service vocation make Franco Furniture products a safe bet when decorating your home.
We currently have a wide presence in the most demanding international markets and it continues to be a benchmark in the Spanish furniture market.
In our Furniture Factory in Lucena (Córdoba) we design and manufacture each and every one of our products by hand. Qualified personnel with proven experience and materials from leading European firms guarantee the durability of our furniture, which undergoes strict quality controls before leaving our facilities.
Franco Furniture has a extensive network of furniture stores that distribute our products and guarantees the complete satisfaction of the final consumer. In our distributors you will find the advice you need when giving the last push to the decoration of your home.
Visit our webpage to check out Franco Maximo MX05 Cabinets and many other unique furniture.
And visit our website: https://uniquefurniture.us
Give us a like on Facebook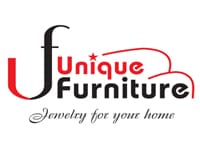 Check out our Pinterest page
Take a look at our YouTube page
Give us a review on Google
6222 North Lincoln Avenue Chicago, IL 60659
(773) 267-7000
#modernfurniture #furniture #furniturestoreinchicago #homedecor #homedesign #sofa #uniquefurniture #wallart #sculpture #bedroom #diningroom #livingroom #moderndesign #yourhome #modernhome #interiordesign #interior #interiorideas #chairs #luxuriousfurniture #contemporaryfurniture #elegantfurniture #eleganthome #luxurioushome #contemporaryhome #italianfurniture #importedfurniture #homeaccessories #homebar #officeset #homerugs #luxuryinterior #furnituredesign #luxuryhome #elegantdesign #interiorism #dreamhome #dreaminterior #dreamfurniture #myhome #homedetails #fineinterior #instafurniture #sectionals #comforthome #comfortdecor #comfortdesign #comfortinterior #homesweethome #homestyle #interiorstyle #stylishhome #stylishinterior #homestyling